Write About Your City
Write About Your City!
Neon lights or moonlight - what does your everyday look like? Tell us more about your life and thoughts...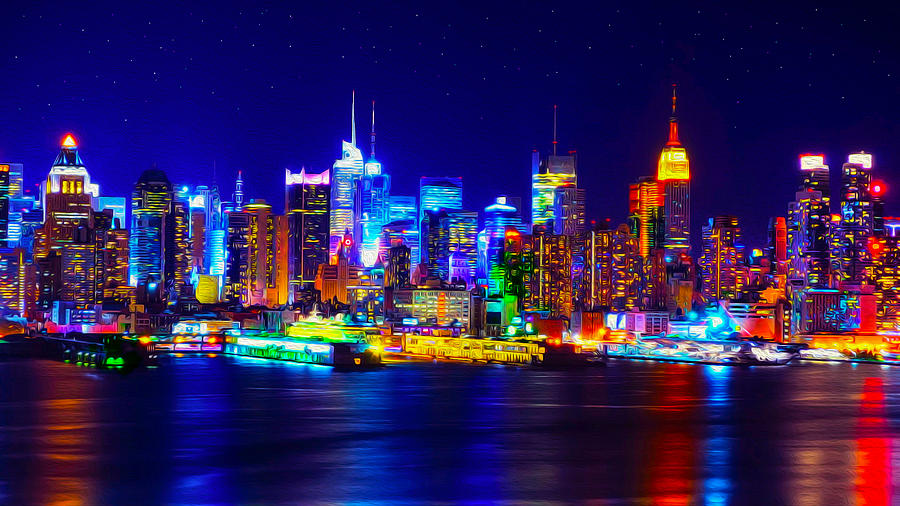 Were you born in the flickering glow of neon lights, or have you lived your life somewhere with creaky front porches, small grocery shops, and that calm breeze whistling through the trees that is so opposite from the humming noise and activity of the city? To ask it simply: are you a provincial poet or metropolitan melancholic?

In this competition, we want to zoom in on you and your life. Whether you live your life in an eternal hum of cars and hectic activity where the traffic lights agree and all those red-yellow-green colors reflect off of every window - or whether it's the hissing sound from vast fields that fill the background, these things are immaterial, as long as you give the story the life and soul that's found in your everyday.

We all feel the unrest that's simmering below the surface, no matter where we are. Your story should reflect the feelings found in you, while creating a mood that your readers can really feel along with you. Maybe it's lonely and feels isolated living in the country, or it could be that the rural idyllic atmosphere is just the perfect place to grow up with the right balance of nature and freedom. It's never the same for all of us. City noise can act as both a liberating distraction from the silence or a bothersome background sound that interrupts your every thought. What happens in your everyday?

How to Participate

In this competition, you are given free rein to unleash your creativity. You must write on the theme from the angle that suits you best :-) Whether you want to write a poem, a one shot, a longer story, or just an essay with your thoughts - it is up to you! However, it must be written like a fictional narrative.
Inspiration
It is not easy to describe places or moods, but it's still fun if you're using adjectives or phrases. Maybe you have never really seen the place you live, that is, with the author's eyes, and you may discover details you never noticed before.
Here is some inspiration from two very different writers. Maybe it can help you on your way when you go to write your entry:
100 Years of Solitude by Gabriel Garcia Márquez
"At that time Macondo a village of twenty houses of land and reeds built on the banks of a river with crystal clear water that flowed over a bed of smooth white stones that were big as prehistoric eggs. The world was so recent that many things lacked names, and in mentioning them had to point to them with your finger (...) In a few years, Macondo was the best organized and most industrious village which any of its 300 inhabitants until then had seen. It was really a happy village where no one was over thirty years old and where no one had died "

Hardboiled Wonderland and the End of the World by Haruki Murakami
"The city center is a semicircular space north of the old bridge. The second and the bottom half of the circle is located on the south side of the river. The two halves are called the north square and south square is considered one square, but a viewer rather gets the impression that they are polar opposites. Over the north square is a very heavy and mysterious atmosphere charged by the city's silence as it thrives in from all four corners of the world (...) Every time I walk through the city streets, I have a feeling that the houses are full of people I do not know, and with bated breath, they are working on projects of which I know nothing."
The Prizes

1st place will receive feedback on their entry from our Community Director Rebecca Guacan and a hardcover copy of the amazing book Passenger by Alexandra Bracken.

2nd place will receive a paperback copy of Isla and the Happily Ever After by Stephanie Perkins!

3rd place will receive a copy book Poetry Vibe: Urban lessons on life, love, and poetry :-)
Details
Open globally
Multiple entries allowed (limit - 3)
No co-author entries
You may not update your entry/movella once the competition deadline has passed.
You may not use the same movella in future competitions.
You may not use a movella that has already been published in other competitions.
​
NOTE: Covers must use resources licensed under CC0, or Public Domain.
Looking forward to reading your environment-inspired entries!
The competition ends June 8, 2016 (20:00 PST)