Crib up on the YouTube sensation as she prepares to release her first book!
YouTuber, blogger, fashonista and self confessed pizza addict; Zoe Sugg has been an internet sensation since she started her blog in 2009. With 6.5 million subscribers on YouTube she is taking over the internet in a big way. If you don't know who Zoella is, never fear, Movellas is here to let you know some quick fire facts.
She is the internet's big sister
She is 24. Her birthday is in March. Zoe says, "I have to stay positive and while I would never use the words 'role model', I am mindful of the responsibilities that come with a substantial viewership."
She mingles with the stars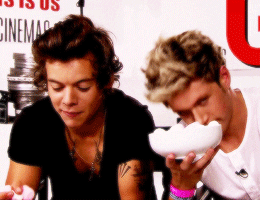 For the premier of This Is Us, Zoella interviewed One Direction and made Harry and Niall play Chubby Bunny with marshmallows.
She's no airhead
With straight As in her A Levels, Zoe is a brainbox! She took Art, Photography and Textiles.
She has two pet guinea pigs
They are possibly the FLUFFIEST little creatures on the planet. Pippin & Percy make regular appearances on her YouTube channel. My favourite is when they do the Macarena...
She has teeny-tiny fairy feet
Size 3! Which means she can still buy shoes from the children's section. Well jel.
She is an author!
Girl Online is coming out on 25 November, which is TOMORROW! She has stepped out of the virtual world of blogging on the internet and put it all into her debut novel which is being published by Penguin. It's perfect for teens, and is being described as the New Notting-Hill story. Is that a hint that a movie deal might be on the way?