7 Books That Take On Bullying
Bullying is a difficult topic, here are some author's who've got it right.
To celebrate the new book 7 Days, we're thinking about books that take on bullying. It's a tough subject for authors, how to get the authentic feel of a bully in the school yard. How does bullying really take place in the new world of texting and websites? Eve Ainsworth's book shows both sides of the argument revealing the back stories of both the bully and the victim, it turns out the characters arn't as different as they thought.
We take bullying very seriously on Movellas. Learn about how to get help about bullying from the NSPCC website.
Told from two sides, 7 Days is a new book from Eve Ainsworth that deals closely with the lives of two girls at school. Reading perspectives of both the bully and the victim, Eve Ainsworth takes the characters down a spiral that leads to a shocking conclusion.
Described as an unflinchingly honest writer, Alice Oseman wrote this incredible story set on Tumblr. A group of anonymous pranksters take on the internet and call themselves Solitaire.
This fantastic book takes the school bully with morals and teams him up with an unlikely friend on the hunt for both their fathers.
10 year old August just wants to be normal. Follow his difficult story as he starts at an ordinary school. With a facial deformity from birth that makes people run away screaming, his first day was never going to be easy.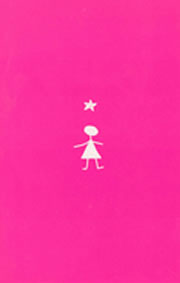 Stargirl by Jerry Spinelli is a magical book. About a girl who is different. She attracts bullies because she acts a little strangely but she captures Leo's heart with just one smile.
When a plane full of school boys crashes on an uninhabited island they become a pack of faceless and murderous savages. The sense of order quickly decends and picks out the weak among the group...
A lovable bully in this story takes the form of Tigger. Eyore and Piglet are the pitiful pair who bare the brunt of his pranks, but luckily they have Pooh and Christopher Robin to protect them.
What did we miss, leave your favourite books that take on bullying in the comments below.