The Best Christmas Movies, Ranked
Curl up with the classics this holiday season
There's nothing more festive than getting cosy with a mug of hot chocolate, an awkward holiday jumper and a nostalgic family film at Christmas time. But what to watch? We've painstakingly selected our top ten and ranked them in ascending order of brilliance.

Whether you like slapstick humour, quirky animation, or plain old feels-inducing goodness, we've got the movie for you.
10. The Grinch

In 10th place, it's 'How the Grinch Stole Christmas'. Sure, the constant rhyming dialogue may get a little grating sometimes, but Jim Carey is totally memorable as the eccentric recluse whose heart grows three sizes, all thanks to little Cindy-Lou. Remember her? Who'd have thought she'd go on to star in Gossip Girl and hard-rock band 'The Pretty Reckless'?
9. Gremlins
Don't let that cute little face fool you -feed 'em after midnight and these furry little creatures become far from adorable. This horror-comedy may seem like an odd choice for a Christmas movie, and there are some genuinely dark moments, it's got all the festive imagery you could ask for, with none of the cheesiness.
8. Millions
You might not have heard of this British indie flick, but it's a gem of a Christmas film. When two young boys find a bag stuffed with cash, it seems like a Christmas miracle. Streetwise Anthony reckons its finders keepers, whilst kind-hearted Damian is inspired by his fascination with Christian saints to give it all away. This movie has a cracking moral message, without being preachy.
7. Home Alone
The 'Home Alone' movies are holiday staples, and you just can't beat the original. eight-year old Kevin McAllister plays out every kid's fantasy when he is left totally to his own devices when his family accidentally leave him behind as they jet off on holiday. Though two bandits show up looking for trouble, Kevin's got it covered. The slapstick violence may be a little eye-watering, but it's all fab family fun.
6. Miracle on 34th Street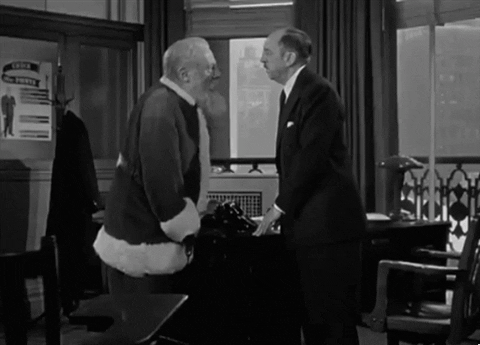 This golden oldie might just be the quintessential Christmas movie. A department store executive hires a new Father Christmas for Macy's Christmas Parade, who insists he's the real deal. He faces disbelief, mockery and a very public court case, but all that matters to Kris Kringle is expressing the true meaning of Christmas to the world.
5. The Snowman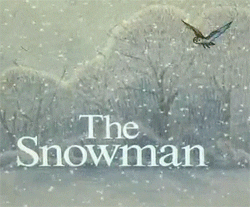 Despite containing zero dialogue, this gorgeous animation still packs an impressive emotional punch. It's the story of a young boy whose snowman magically comes to life and whisks him away for fantastical Christmas adventure. The film boasts a killer score, a cameo from pop rock legend David Bowie and an utterly heartbreaking finale. What more could you ask for?
4. The Nightmare Before Christmas
When the Pumpkin King of Halloween Town, Jack Skellington, accidentally stumbles through a portal to Christmas Town, he becomes infatuated by its seasonal cheer, but his attempts to usurp the town have disastrous consequences. This stop-motion classic is Tim Burton at his finest; a quirky, off-beat movie with stunning visuals and a heart to match.
3. Elf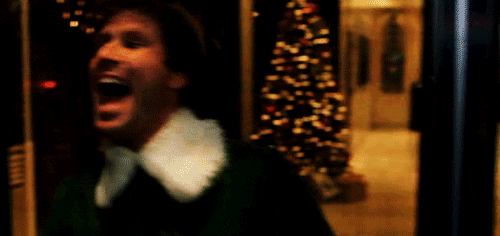 This heart-warming earns its place in the top three for its delightful silliness and top-notch quotability. Buddy, an over-sized Christmas elf learns that he's actually a human, and leaves lapland for the mean streets of New York, in attempt to discover his biological family. It's Buddy's adorable naivete that really carries this movie, guaranteed to soften the hearts of scrooges everywhere.
2. It's A Wonderful Life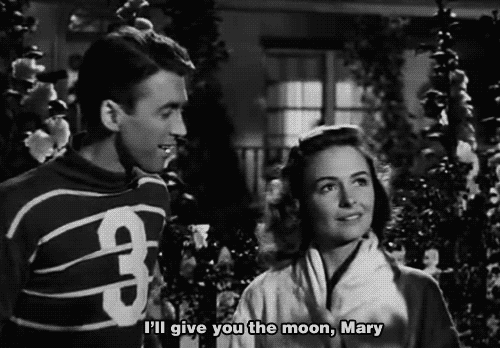 Our runner-up is a timeless classic that frequently tops polls as the public's fave festive movie -and for good reason! 'It's A Wonderful Life' follows the life of family man George Bailey -from his carefree childhood, to suicidal despair regarding his personal failings in middle age. All this changes however, with the redemptive interention of his guardian angel, who shows him how much he is truly worth. Its exploration of the true meaning of life, family and adventure is as powerful today as it was in 1946.
1. The Muppet Christmas Carol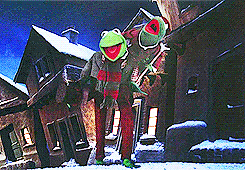 And our worthy winner is 'The Muppet Christmas Carol'. Based on the Dickens classic, the film seamlessly blends the magic of the original tale with the wit of Kermit, Miss Piggy and the gang. It's a quirky crowd-pleaser that sustains a perfect balance between heartfelt emotion and light holiday fun.
Do you agree with our list? What's your favourite holiday movie? Let us know in the comments!