10 Reasons Why We Can't Wait For The Gone Girl Movie
Gillian Flynn's epic thriller finally hits the silver screen
The hotly anticipated film adaptation 'Gone Girl'- the gargantuan hit novel that if you haven't already read, you've almost certainly been urged to delve into - is finally here. To celebrate, here's the top ten reasons why we're beyond excited to see it. Newbies, fear not - it's spoiler free!
1.

Because the book was unputdownable
You'd be hard-pressed to find anyone who hasn't heard of 'Gone Girl'. At the top of pretty much everyone's holiday reading list for the past two years, and even earning cameos on hit shows like 'Orange is the New Black', Flynn's novel has taken the world by storm. And for good reason-with its dizzying twists and turns, the plot keeps the reader constantly on their toes, unsure which, if any, character can be trusted...
2.
Because the critics are already fangirling over it
The early reviews for the film are pretty glowing. 'People' magazine fondly refers to it as a '
one-of-a-kind...confoundingly dangerous
' creature, whilst Rolling Stone deemed it '
shockingly good
'. We're happy to trust the experts on this one.
3. Because the trailer is utterly creepy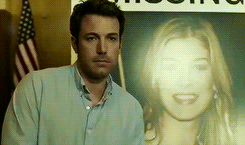 Our first glimpses of the film itself look promising. Ben Affleck gives a subtly sleazy performance as Nick, the husband who may have more involvement in his wife's disappearance than he lets on, and we get more than a few visual clues that the Dunne's marriage is not what it seems. Plus, the final shot is totally chilling. Check it out
here
.
4. Because it's not the easiest book to adapt to the silver screen...so we're intrigued
One of the most memorable aspects of the book is its unusual structure. 'Gone Girl' gives the reader two different points-of-view, with the chapters alternating between Nick's account of life following his wife's disappearance, and Amy's diary entries leading up to this event. With only the first half of the book written in first person, we come to realise that neither narrator has disclosed the full truth. Onscreen, its much more of a challenge to get right inside a character's head, so we can't wait to see how the director deals with this.
5. Because the marketing campaign is totally tantalising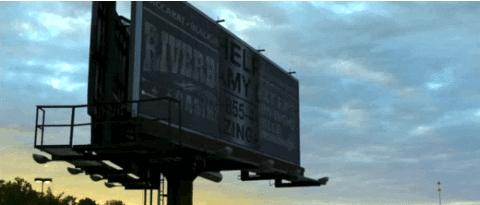 'Gone Girl' is not just a movie, it's an event. The marketing team has done a stellar job of getting us all hyped up, with eye-catching posters that depict clues to Amy's disappearance and, best of all, you can really visit the 'Find Amazing Amy' website featured on the trailer.
6. Because no-one directs dark, absorbing thrillers like David Fincher
With blockbuster hits like 'Fight Club', 'Se7en' and 'The Social Network' under his belt, Fincher has already proved that he's mastered the art of chilling viewers to the bone, whilst still injecting his films with dark humour and vitality.
7. Because its portrayal of a media frenzy is set to be totally on-point
​​
8. Because of all the casting contraversy
There's been a lot of fuss made over the fact that the film-makers plumped for Rosamund Pike to play Amy, a lesser-known actress compared to supernovas like Natalie Portman or Charlize Theron, who she was up against. But this indicates that the studio has gone for the best woman for the job rather than falling back on star power to draw in audiences.
9. Because we love a good mystery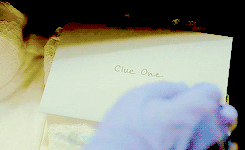 From 'Pretty Little Liars' to 'Sherlock', the mystery-thriller genre is alive and kicking. But it's been a while since a truly captivating mystery has been brought to the silver screen. With its moody lighting, atmospheric scenery and array of highly suspicious characters 'Gone Girl' is the perfect autumnal treat.
10. Because how often do you get an adaptation where you've read the book but the film ending is still totally unpredictable?
The rumoured differences from the original novel are super intriguing, especially because as screenwriter is none other than the book's author, Gillian Flynn. So the film will retain Flynn's sharp style whilst promising us new material to get our teeth into. The question on everyone's lips: what will she do with that infamously divisive twist ending?
Are you pumped for Gone Girl? What are some of your favourite thrillers? Let us know down below!

'GONE GIRL' HITS UK CINEMAS 2 OCTOBER 2014